15 Nov 2021
International Fertilizer Association Awards Scientific Research Honors to Three Scientifics
Paris, France, 15 November 2021
The International Fertilizer Association (IFA) today announced the winners of its IFA Science Awards for excellence in plant nutrition science and innovation for sustainable development.
The 2021 IFA Norman Borlaug Plant Nutrition Award recipient is Dr. Patrick Brown, Distinguished Professor at the Department of Plant Sciences, University of California-Davis, U.S., for his varied work that has tackled many of the key challenges threatening crop productivity, resource use, environmental degradation and climate change.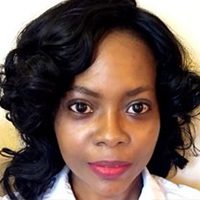 There are two recipients of the Emerging Scholar Award: Dr. Pauline Welikhe, Research Scientist at Phospholutions, a U.S.-based startup company and Dr. Maarten Everaert, Postdoctoral Researcher at the Division of Soil and Water Management, KU Leuven University, Belgium.
"The IFA Science Awards winners are playing an important role in advancing new and more sustainable solutions to improve the way plant nutrition can be managed, which is a priority for the fertilizer industry," said IFA CEO and Director General Alzbeta Klein.
Dr. Brown's research includes groundbreaking contributions to understanding of the function, uptake and transport of boron, an essential nutrient for plants, as well as a decade of research of the nitrogen ecosystem in orchards. His more recent focus is on biostimulants – a set of microbial and non-microbial compounds that can enhance the growth of crops when applied to seeds, plants or soil – which has contributed to the development of national and international regulations that have helped bring legitimacy to this expanding area of plant nutrition.
In addition, Dr. Brown has developed widely used applied research and extension products. Since 2000, he has produced more than 200 applied articles, videos, podcasts and decision support websites that target agricultural producers, industries and regulatory agencies.
"I am honored to receive this award, which puts a spotlight on the importance of nutrient stewardship for making agriculture more productive, resilient and sustainable, as well as improving soil health," Dr. Brown said.
Dr. Welikhe's research has focused on evaluating phosphorus (P) losses in tile-drained agricultural systems that can help contribute to improved nutrient conservation practice recommendations. She developed environmental indices that can be routinely used to estimate the potential for P loss from fields and applied artificial intelligence to help model P input-output relationships in complex agricultural systems for which there is currently limited understanding.
"My research has helped to show how to reduce phosphorus loss to the environment by moving from focusing on contemporary phosphorus sources only to prioritizing both contemporary and legacy phosphorus sources when determining best management practices," Dr. Welikhe said. Dr. Everaert, meanwhile, has developed an efficient new slow-release fertilizer that can be used to recycle phosphorous (P) in waste streams. Dr. Everaert's research found that slow-release fertilizers, based on the properties of cheap and harmless layered double hydroxide materials, have the potential to increase P use efficiency, can reduce leaching and runoff losses of P in comparison with conventional soluble P and can be combined with sustainable P sourced from wastewater.
"I am delighted that this new type of fertilizer can contribute to the more efficient and circular use of phosphorous and broaden the array of tools available for sustainably feed plants while reducing nutrient losses," Dr. Everaert said.
From 1993 to 2010, as the IFA International Crop Nutrition Award, and since 2010 as the IFA Norman Borlaug Award, IFA has granted an award to a person whose research or extension work has led to significant advances in crop nutrition. In 2021, IFA updated its awards in recognition of the need to look at plant nutrition in a way that pursues multiple socioeconomic, environmental and health outcomes. The association also added the Emerging Scholar category.
NOTE TO EDITORS
About the International Fertilizer Association
The International Fertilizer Association (IFA) was founded in 1927 and is the only global fertilizer association, with more than 400 members in some 70 countries and a mission to promote efficient and responsible production, distribution and use of plant nutrients. This mission plays a critical role in feeding the world sustainably. IFA represents providers of plant nutrition solutions. Members include fertilizer producers, traders and distributors, as well as their associations, service providers to the industry, research organizations, ag-tech startups and non-governmental organizations.
www.fertilizer.org Twitter: @FertilizerNews
Media Contacts
Sam Joll, Communications Specialist, sjoll@fertilizer.org