09 Oct 2023
Nutrient Use Efficiency as a means for responsible plant nutrition
Tom and Sarah discuss the essence and importance of Nutrient Use Efficiency and how this concept can help farmers improve their crop yields in a sustainable manner. Tom further explains how different indicators inform farmers to achieve positive nutrient use efficiency highlighting why these indicators are important for the different players in the food production chain - all the way to the food consumer.
About the guest speaker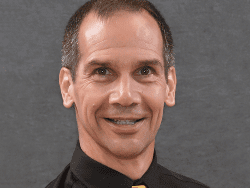 Tom Bruulsema
Tom Bruulsema is Chief Scientist with Plant Nutrition Canada, providing science-based support to industry organizations in advancing nutrient stewardship. He has worked in agronomy and soil science for over 38 years, contributing to knowledge on the interactions of crop nutrition with health-functional foods, greenhouse gas emissions, air quality, and eutrophication in Lake Erie.