20 Jun 2023
The International Fertilizer Association re-establishes its presence in London, co-locates with the Grain and Feed Trade Association
London, UK and Paris, France, June 20, 2023
The International Fertilizer Association (IFA) has opened an office in London, within the premises of the Grain and Feed Trade Association (Gafta) The move marks both IFA's return to London where it was originally established in 1927, and the establishment of a dual presence for the Association in both London and Paris. IFA has been headquartered in Paris since 1957 and retains its Paris office.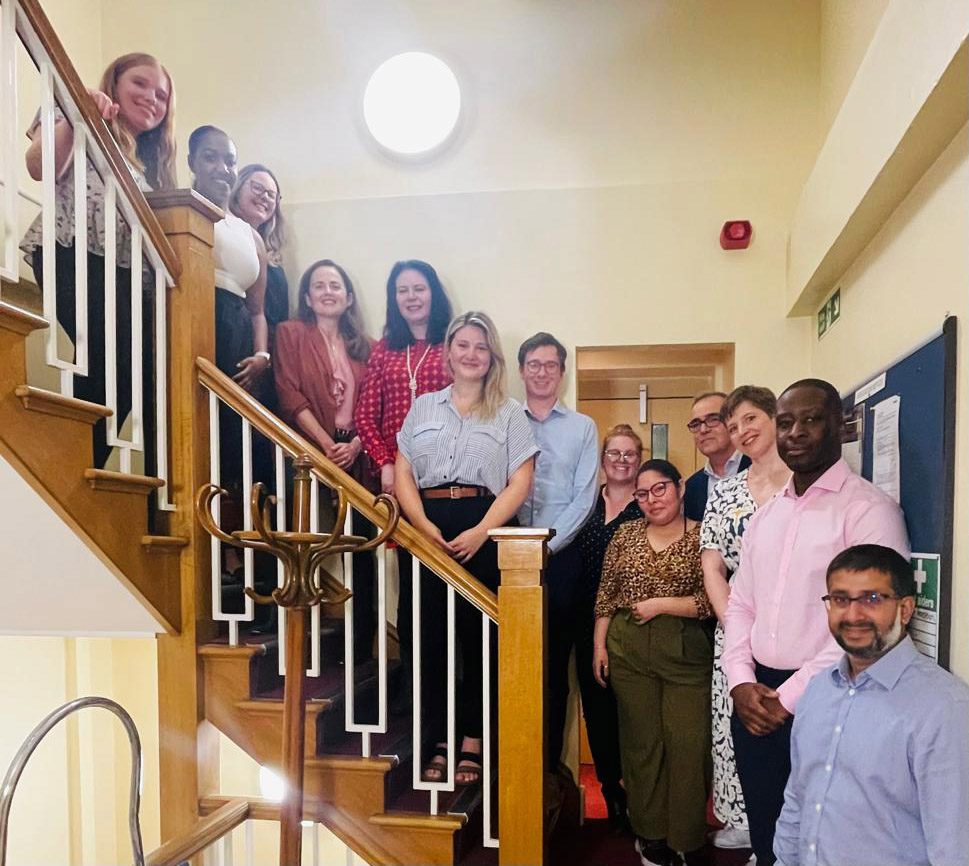 IFA Chief Executive Officer and Director General, Alzbeta Klein, said:
"I am excited to be opening the new IFA London office today, and to be co-located with Gafta in this historic building. IFA has been a UK registered company since its inception in 1927 and the establishment of this office will enable us to become a dual-centered organization, while retaining our strong, experienced employee base in Paris. Gafta and IFA have complementary offerings and I believe our two industries will also benefit from this closer association."
GAFTA Director General, Jaine Chisholm Caunt OBE, said:
"I am delighted to welcome IFA to 9 Lincoln's Inn Fields to be co-located with Gafta. Gafta and IFA are both members of the International Agrifood Network (IAFN) and have worked together for many years on UN-focused work to ensure global food security remains a vital priority for policymakers. I am sure that this new development will enable further fruitful opportunities for collaborative activities, which will benefit all our members."
-Ends-
Gafta contact information
www.gafta.com
LinkedIn: Gafta: The Grain and Feed Trade Association
Twitter: @Gaftaworld
Media contact: Hannah Strong, Marketing and Communications Assistanthannahstrong@gafta.com +447715642911
About Gafta
Gafta is an international trade association representing over 1900 member companies in 100 countries who trade in agricultural commodities, spices and general produce and dates back to 1878. Gafta provides a range of important services, which includes arbitration and training, that facilitate the movement of bulk commodities around the world. Gafta promotes free trade in agricultural commodities and works with international governments to promote the removal of non-tariff barriers to trade, as well as a science and evidence-based approach to international trade policy and regulatory decision making.
IFA contact information
www.fertilizer.org
LinkedIn: international-fertilizer-association-ifa
Twitter: @FertilizerNews
Media contact: Claire Newell, Director, Communications & Marketing, cnewell@fertilizer.org +44 (0)7928 529 257
About the International Fertilizer Association
The International Fertilizer Association (IFA) was founded in 1927 and is the only global fertilizer association, with over 450 members from more than 70 countries and a mission to promote the efficient and responsible production, distribution, and use of plant nutrients. This mission plays a critical role in helping to feed the world sustainably. IFA represents providers of plant nutrition solutions. Members include fertilizer producers, traders and distributors, as well as their associations, service providers to the industry, research organizations, AgTech startups and non-governmental organizations.