15 Apr 2020
South Asian IFA Members Provide Community Support in the Fight Against COVID-19
During the ongoing challenges of the Coronavirus pandemic, the fertilizer industry in South Asia is not only working hard to ensure the continued supply of vital fertilizers but also support farmers and the wider community during this critical time of need.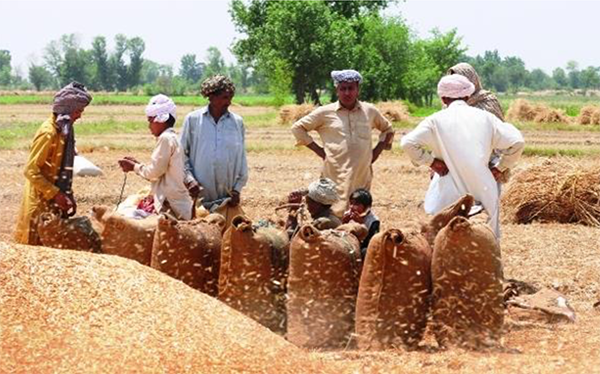 Rural gatherings during harvest time risk spreading COVID-19 in South Asia
In India, for example, fertilizer firms have already donated over Rs 27 million to the Prime Minister's Citizen Assistance and Relief in Emergency Situations (PM-CARES) Fund to fight the coronavirus pandemic, with IFA member IFFCO contributing the equivalent of US $3.4 million (as well as US $140,000 to the Punjab Chief Minister Relief Fund). Commenting on the contribution, Indian Fertiliser and Chemicals Minister D V Sadananda Gowda said it will go a long way in helping the government combat coronavirus and mitigate the impact of the outbreak. In addition, IFFCO employees contributed one day of their salaries towards relief efforts for the disadvantages.
IFFCO is additionally distributing protection equipment and food kits to farmers and villagers across India and has also been helping the Punjab government ensure the availability of fertilizers for the crucial monsoon cropping season. Although nearly 500,000 tonnes of urea and 54,000 tonnes of diammonium phosphate (DAP) need to be supplied through fertilizer cooperatives in the state, only 25% of that is currently stored by them. IFFCO has been tasked with managing the supply of fertilizers within the state and ensuring that they are handled properly without comprising the norms of social distancing. The company is also manufacturing hand sanitizer, distributing Corona Prevention Kits to farmers, the police, bank personnel and healthcare workers, giving food to the disadvantaged and providing COVID19 prevention awareness to agricultural labourers.
In Pakistan, meanwhile, IFA member FFC has provided nearly US $100,000 to undertake community-support initiatives. To help some of the most vulnerable communities affected by the country's COVID-19 lockdown, the company has so far distributed 1000 ration packs comprising essential pantry items designed to support families of 6 to 8 people for one month.

FFC has distributed 1000 ration packs to vulnerable families in Pakistan
With the vital wheat harvest underway in Pakistan, and the associated mass assembly risking the spread of COVID-19 in rural areas, FFC has also launched a comprehensive farmer Wheat Harvest Safety Program for Corona. The company has individually called 428 farmers to inform them about COVID-19 safety measures, including discouraging gatherings, handwashing, wearing masks and avoiding physical contact, as well as identify and meet with community leaders who will help to spread awareness. The company has also launched a mass awareness campaign, providing hand sanitizers to the general punlic, has created a public 60 bed quarantine centre at its FFC Welfare Complex.
As farmers struggle to continue to grow food and the wider population battles the tribulations of lockdowns and economic woes, support from the business community is now more important than ever. IFA would like to thank all their members in South Asia and elsewhere for playing their part.