20 Apr 2020
IFA Members Around the World Step Up to Battle COVID-19
As the world fights the Coronavirus pandemic, fertilizer companies everywhere are stepping up to the plate to play their part by contributing much needed resources to support healthcare systems, farmers and the disadvantaged. Here's a look at some of the contributions that have already been made by IFA members.
OCP is donating US $310 million to Morocco's COVID-19 management and response fund. Alongside this the company is also using 3D technology to design and produce facial protection equipment for hospital staff; developing a COVID case tracking app; producing its own hand sanitizer gel; donating an ambulance; refurbishing three regional public hospitals; providing resuscitation equipment and respirators; disinfecting public places and transports; caring for homeless people and raising awareness of hygiene measures among farmers.
In India, IFFCO has donated US $3.4 million to the national PM-CARES Fund and US $140,000 to the Punjab Chief Minister Relief Fund, while IFFCO employees contributed one day of their salaries towards relief efforts for the disadvantaged. The company is also manufacturing hand sanitizer, distributing Corona Prevention Kits to farmers and key workers, giving food to the disadvantaged and providing COVID19 prevention awareness to agricultural labourers.
Florida-based Mosaic just announced that it will be giving US$1.5 million in Brazil, Canada, China, India and the US. The money will go towards numerous projects ranging from procuring and distributing hygiene kits, medical kits and PPE to contributing to government emergency funds, food banks and providing food, gift cards and other resources to people in need.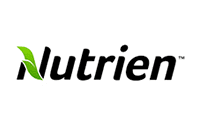 Meanwhile in Canada, Nutrien has allocated US$1 million to support local food solutions in communities where the company operates. Their COVID-19 community support plan also includes increased volunteer support, virtual youth education and in-kind donations including N95 masks, Tyvek suits, computers and the production of hand sanitizer to support healthcare systems.
For its part, BASF has committed a total of approximately €100 million to the effort. The company has purchased enough raw materials to produce 1 million litres of hand sanitiser, with 150,000 litres already distributed free of charge to hospitals and other healthcare facilities in Germany, 175,000 litres provided weekly globally free of charge, and production started at facilities in France, the Netherlands, Switzerland, Spain, Turkey and the United States. The company is also donating 100 million protective masks to the Federal German government and 1 million masks in its home region.
Illinois-based CF Industries has given $350,000 in donations to Feeding America and nine food banks located near their manufacturing facilities throughout the US. The company has also donated a considerable amount of personal protection products to local health, hospitals and nursing facilities in the US and the UK, including P-100 masks, N-95 masks, gowns, shoe covers, surgical masks, goggles and mask face test kits.
In Pakistan, FFC has provided nearly US $100,000 to undertake community-support initiatives. The company has so far distributed 1000 ration packs designed to support disadvantaged families of 6 to 8 people for a month. It has also called farmers to inform them about COVID-19 safety measures, launched a mass awareness campaign with the provision of hand sanitizers and created a public 60 bed quarantine centre at its FFC Welfare Complex.
In a commitment to provide economic support, Yara has introduced global guidelines for income security for its employees in the more than 60 countries it operates in. Three months of salary will be given during any required reduction in manning, sick leave and special leave due to the COVID-19 crisis for all its employees and cover contractors that are working full-time in daily operations and are essential in keeping the business running.
Indonesian Pupuk Kaltim has provided three hospitals in East Kalimantan with extra food vitamins and PPE. The company has also improved the facilities of its company hospital: providing isolation facilities and PPE, purchasing four ventilators and allocating 50% of hospital capacity to COVID patients, and is providing food, hand sanitizer and disinfectant to local residents.
In another region of Indonesia, South Sumatra based PT Pusri Palembang has donated PPE, hygiene kits, medical kits and vitamins to the South Sumatran government as the Coordinator of the regional SOE Disaster Task Force. Pusri is also distributing hygiene kits and protection equipment to the local community, medical kits to the local hospital and food to people in need.

Elsewhere in Europe, Italian-based Valagro is donating €100,000 to their local health authority ASL Vasto-Lanciano-Chieti which will serve for the creation of 60 beds in the medicine department of the hospital of Atessa.
In addition to these excellent initiatives, IFA members around the world have also introduced special emergency measures to ensure the safety of their workers on production sites, remote work where possible and the continued supply of uncontaminated fertilizers. IFA would like to thank all its members for their hard work and commitment to support farmers and ensure our food security during this very difficult time.