24 Nov 2020
Biostimulants in Focus
Listen to IFA Chief Scientist Dr. Achim Dobermann discuss biostimulants with guests Patrick du Jardin, Senior Scientist, Professor of Plant Biology, Gembloux Agro-Bio Tech, University of Liège, and Prem Warrior, Chief Operating Officer, Valagro, in IFA's first ever podcast!
About the guest speakers
Patrick du Jardin
Professor Patrick du Jardin is Senior Scientist, Professor of Plant Biology at Gembloux Agro-Bio Tech, University of Liège since 1996, of which he was Dean of faculty in the period 2007-2009. He is an expert in plant physiology and nutrition and his current research is focused on the action of microbial and non-microbial biostimulants on crop plants. He was chairman of the scientific committee of the 4th world congress on the Agricultural uses of Biostimulants. Patrick has a long-standing expertise in the risk assessment of agricultural technologies and was vice-chair of the EFSA GMO panel between 2012 and 2015. He has also been a member of the ethics committee of the French Institutes INRA and Cirad.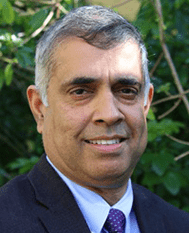 Prem Warrior
Dr. Prem Warrior is the Chief Operating Officer at Valagro, a leading company in the biostimulants space. Previously, he was a Senior Regional Advisor on the Agricultural Development team at the Bill & Melinda Gates Foundation, Seattle. He concurrently served as a Senior Program Officer and the Team Leader for the Postharvest & Markets group at the Gates foundation. Prem has a PhD in Plant Pathology/Nematology and an MBA in general business. He has published more than 70 scientific peer-reviewed publications, has over 80 international patents and has been associated with the discovery and development of several agricultural products including insecticide, nematicide, plant growth regulators and biostimulants.